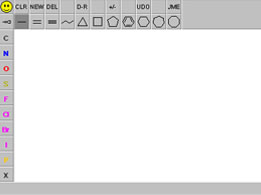 Order and Payment Info
Ordering
Use one of the following options to order from AHH Chemical:
Fax: If you have a purchase order, please fax it to us at +86-519-83993102
Phone: You may call us at +86-519-83293102 and ask for Customer Service to place your order.
E-mail: Send your email orders to sales@ahhchemical.com.
Online: You can use our online shopping cart system at www.ahhchemical.com.

Invoicing
AHH Chemcial will issue a printed invoice for each order which will include the cost of the items in US dollars, and shipping charges (unless otherwise agreed). Payment is required in US dollars within 30 days of invoice date. Accounts 30 days past due may be subject to a 1.5% late charge per month on the unpaid balance.
Payment
We accept payment by wire transfer and Credit card,but Check payment terms is unavailability.
Shipping Information
Most orders for in-stock items are shipped the same day as the order is received. All products are shipped FOB ShangHai in China,via Fedex,DHL,TNT,or UPS and so on. Shipping charges are prepaid by us and added to the invoice.If you have any question about our shipping charge,pls feel free to mail to info@ahhchemical.com,we will reply you within 24 hours.
Product Returns
The buyer must inspect goods immediately upon receipt and inform AHH Chemical of any shortage or damage within five days. For return shipping instructions and return authorization, please contact Customer Service at +86-519-83993102, or write to us at info@ahhchemical.com. Prior authorization is required for all items to be returned. All items approved for return must be in unused and resalable condition. Unauthorized returns will not be accepted. Items ordered due to customer error may not be refundable. Products shipped to customer due to an error on our part are returnable for replacement or refund.